What is Retiready?
Retiready is a retirement planning service from Aegon that lets you take control of your savings and retirement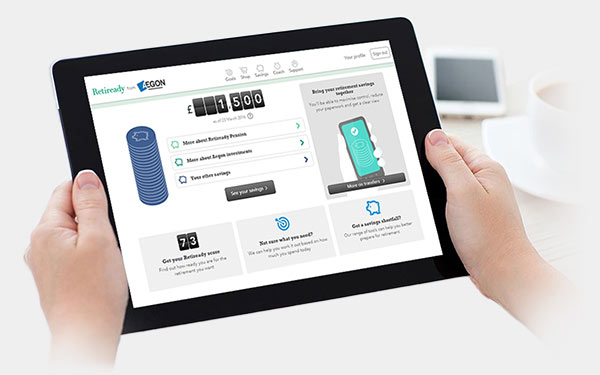 Retiready benefits
View and monitor your savings value at any time
Manage all your savings in one place
Easy retirement tools
Free guidance with Aegon Assist
Full control over your savings – make changes whenever you need to
Personalised retirement readiness score – so you know how prepared you are
Please remember investment returns aren't guaranteed. The value of investments may go down as well as up and you may get back less than you originally invested.
Getting the full picture
Retiready allows you to take control of your retirement planning so you can track your savings and retirement goals in one place. Having all your retirement plans together makes it easier to manage and gives you a chance to focus on your bigger retirement picture.
Retiready Score
Our unique Retiready score helps you understand if you're on track with your retirement expectations. Answer a few simple questions about your retirement savings and we'll give you a score that shows you how close you are to the retirement you want. Was the score not as good as you expected? Fear not. We can help you put together a plan to help you reach your retirement goals.
Get started with the Retiready Score Calculator.
Register for free access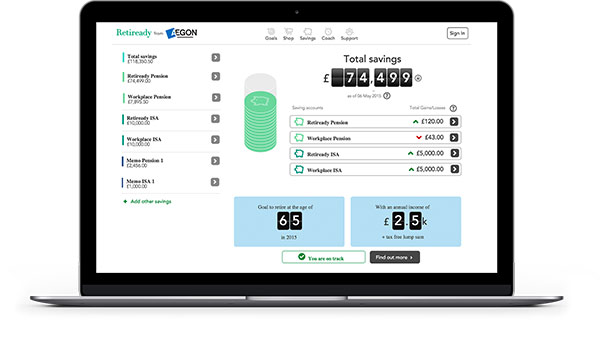 Your retirement goals
Retiready is a free digital retirement planning service from Aegon. Our tools allow you to check the likelihood of your retirement plans meeting your expectations. Retiready lets you view and manage your retirement savings from one easy-to-use online account to help you keep on top of the retirement goals you've set.
Planning your retirement
To successfully plan your retirement, you'll need to understand where you are now. Our retirement dashboard provides you with your retirement forecast, your goals, your goal tracker and breakdown so you always know where you stand. You can unlock our lifestyle planning tools by getting your free retiready score.  
Get your free Retiready Score now
Aegon - a name you can trust
We're an international provider of life insurance, pensions and asset management. Founded in Edinburgh as Scottish Equitable, we've been serving the UK for over 180 years.
It's our mission to get the UK ready for retirement. And a big part of that is our award winning retirement planning service: Retiready. Alongside our other offerings, Retiready gives individuals control over their future so that they can try to achieve their retirement goals. 
Find out more about Aegon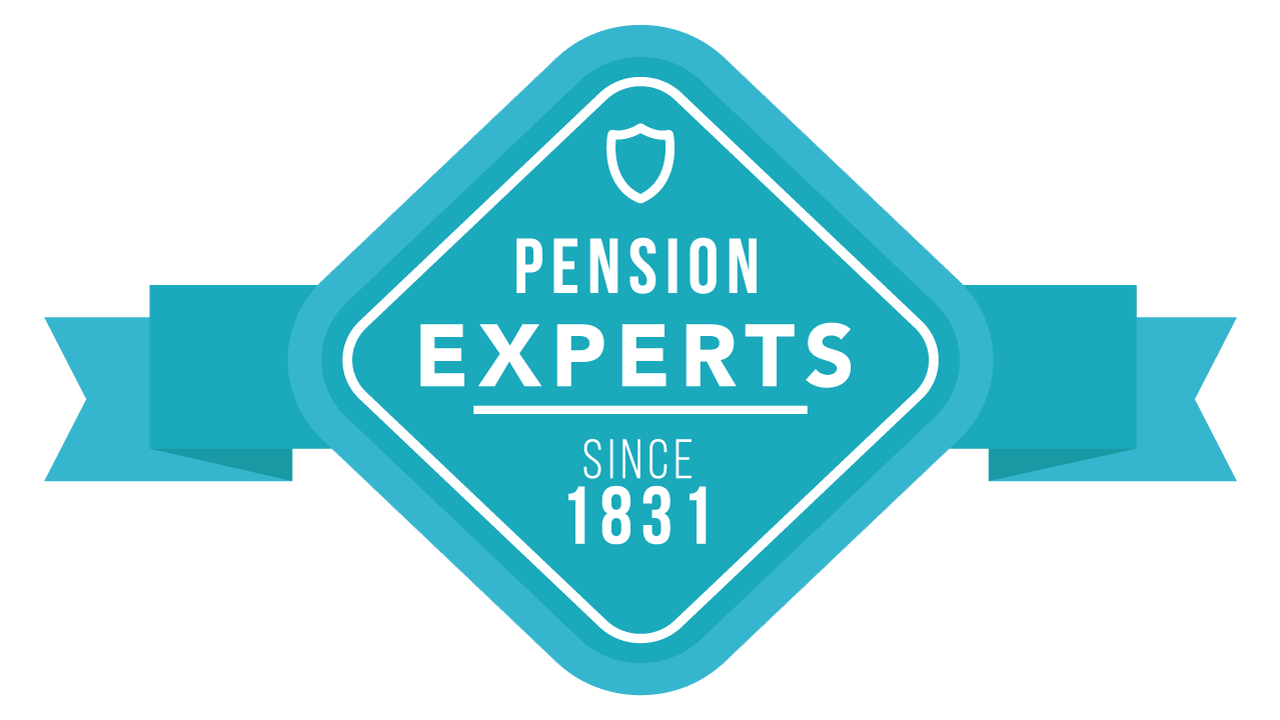 "I must say that I have found the Retiready website to be especially user-friendly and well designed and I do not feel intimidated going into it and feel good about using it. For me it is a good reason for staying with Aegon. It is unusual for a financial services firm to be so user-friendly." 
Peter Cook, Retiready customer, 2017
Bring your pots together.
You may have more than one retirement pot so to get a full picture of your retirement savings you could consider consolidating them into one place. This could help you to understand what you have and maximise what options you can take.
You should be comfortable with the investment choices that you make as you may lose features, protections, guarantees or other benefits when you transfer. If you're not sure, you should get financial advice - there may be a charge for this.
Find out about pension charges
Guidance and support
No matter how much time you spend planning your retirement, you're bound to have a few questions. The good news is that, as an Aegon customer, Aegon Assist are on hand to help. 
A free, friendly, UK-based team of trained specialists who can guide you through the decision-making process, Aegon Assist help you make your own choices about your retirement savings. We don't offer advice – you need to contact a financial adviser for that.
Phone: 03456 03 05 09
Call charges may vary.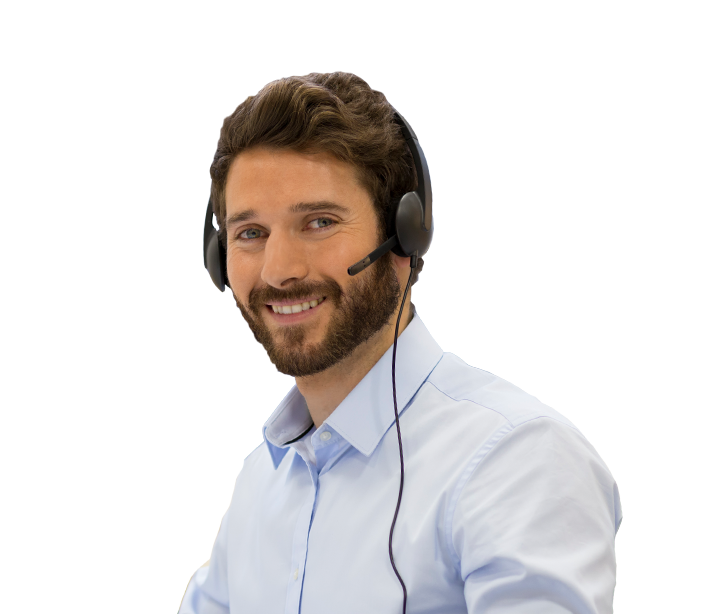 Get started now
Register to access all the tools and planning services or to transfer your savings into one place.