Helping you understand our Retiready Solutions
With Retiready we've kept things simple. You have a choice of five funds if you're investing through your pension, or four funds if you have an ISA with us. You can only invest in one of them at a time but you can change if you need to.
Each is designed to match a different risk level. Here we explain the four Retiready Solutions funds which aim to match risk levels 2 to 5. Retiready Stability (risk level 1) manages risk in a different way to that described below. See our fund factsheet for details.
We have four Retiready Solutions, matching risk levels 2 to 5. You can invest in one of these and change it if you need to.
The funds, Retiready Solutions 2 to 5, aim to soften the effects of stock market crashes.
Please note: risk levels shouldn't be used as the only way to choose a fund as risk is only one aspect.
Even a well-diversified fund can fall dramatically when markets crash

Historically, when risk goes up, markets tend to fall and vice versa

Our solutions take action when we think markets will fall...

...to try and soften the effects of stock market crashes

Our solutions reinvest in the market, when things calm down
Article 5 (Current)

Article 5

Article 5

Article 5

Article 5
The charts above are for illustration only.
How the added safeguard works
During a prolonged stock market crash, like we saw in the credit crunch, even a fund investing in a mix of investments could fall by as much as 30%.
Historically, market crashes have tended to follow a period of high volatility. Our Retiready Solutions have an added safeguard that triggers a move into safer investments (de-risk) when the fund's volatility* rises and we think markets will suffer large and sustained falls.
When things calm down, the solutions gradually move back into a mix of investments appropriate to their risk level.
Things you should know…
The Retiready Solutions may miss out on potential growth that similar funds without the safeguard benefit from because they:
re-risk gradually, making them slower to react if markets bounce back quickly
can de-risk when markets are growing, if volatility is high
The added safeguard doesn't mean the solutions won't fall in value, and we can't guarantee that it will always soften the impact of a market crash. There is a chance you could get back less than you invested. Past performance isn't a reliable guide to future performance. Be sure to read the fund factsheets for full details of how the funds work and fund-specific risks.
*In simple terms volatility is a measure of how much an investment goes up and down. It helps investors appreciate the speed and extent of changes in fund prices so they can compare one to another.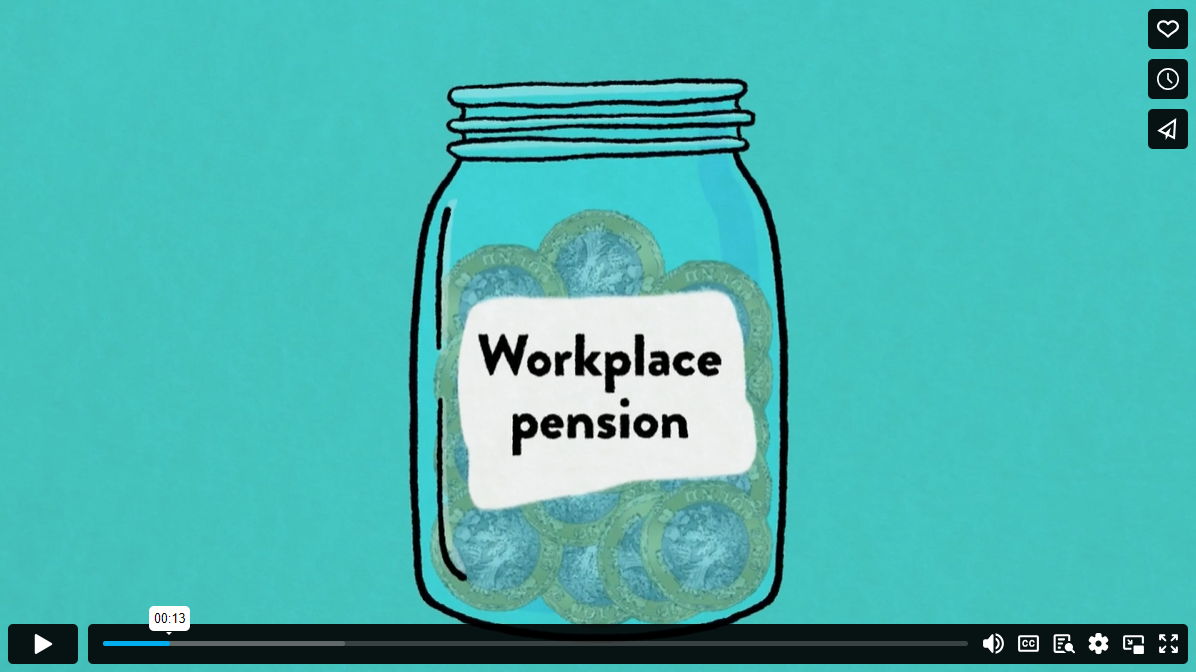 Pension investments explained
Take a look at this short video where we explain how your pension is invested and the different types of investments available.