Make retirement planning easy by bringing your pots together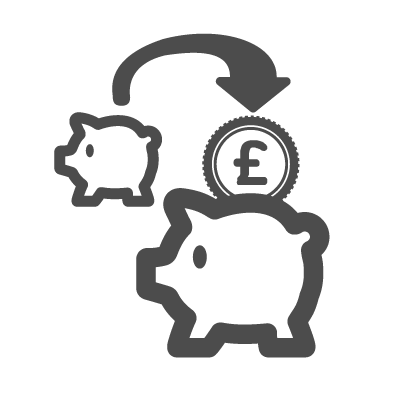 It's rare these days to have a job for life. You may have collected a number of retirement savings pots which can be hard to keep track of. With Retiready you can easily bring your ISAs and Pensions together:
With our simple online application, on your tablet, desktop or mobile

We'll work with your current provider to get the paperwork done and the money transferred

Giving you access to Retiready features straight away
With Retiready you get:
One easy to manage digital account
A complete picture of your retirement savings
Free Retiready score
Set your retirement goals and see if you're on track
'Coach' reminders with hints and tips
Bringing everything together is simple with Retiready
Consider if transferring is right for you

Complete the online application

Sit back and we'll do the rest
What's involved in a pension transfer?
There are things you'll need to review and consider before going ahead. If you're unsure, we recommend you seek financial advice.
Guide to transferring a pension
Start your transfer
Before you start you will need:
A rough estimate of your pension or ISA value
The name of your current provider
Your policy, account or plan number
Your National Insurance number
Your bank details