Retiready is our digital tool that lets you take control of your savings for retirement from your own online account.
It's easy to use, lets you view what your workplace pension is currently worth and what you could get in retirement. And it allows you to add other savings so you can see everything in one place.
Retiready will also help you understand what you need to do to get on track for the retirement you'd like.
And there are other ways to help you save too – like with a Retiready Stocks and Shares ISA
Watch our Retiready workplace film to find out more about how it can help you with your planning.
The value of investments may go down as well as up and you may get back less than you invested. You should be comfortable with the investment choices that you make, if you're unsure, you should get financial advice – there may be a charge for this.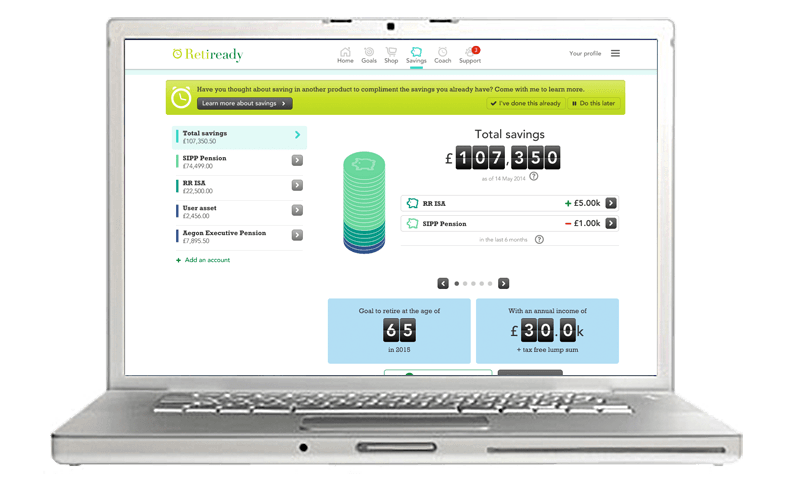 We've made getting on track for your retirement easy
Your Retiready Score is a number out of 100 that tells you how on track you are to getting the retirement you want.
Getting your score is easy – all you need to do is type in some details of your current retirement plans – like how much you have in savings and any contributions you or your employer make. Then tell us what income you'd like in retirement and Retiready will give you your score.
It only takes a few minutes and no matter what your score is, Retiready has all the tools you need to help you understand what to do to make it even better.
Get your Retiready Score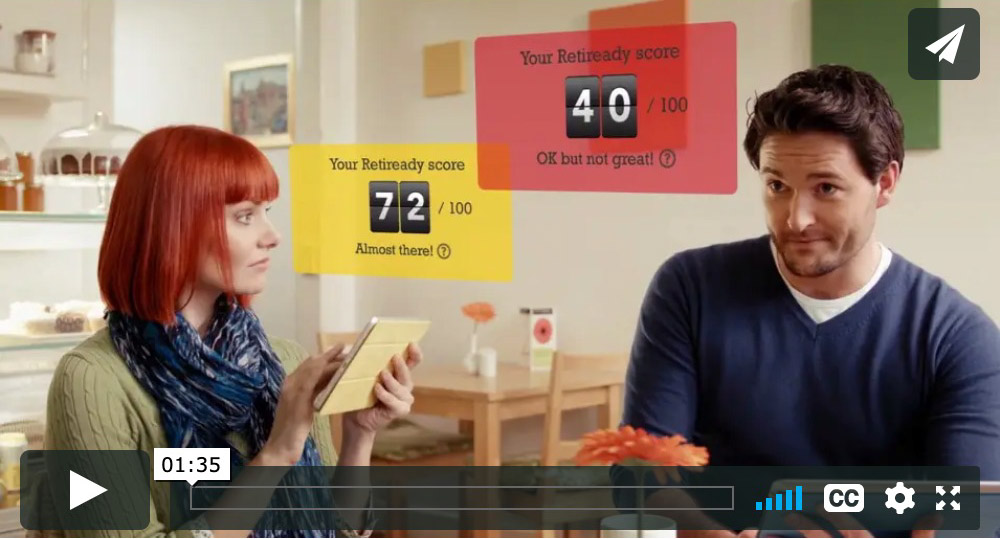 It's your money, no matter what
When you're planning your retirement savings, it's good to know if you've covered all your bases.
Our Why save in a workplace scheme article might give you some things to think about.
It's your pension and yours to keep whatever happens – even if you change jobs. So make sure we always have your most up-to-date contact details so we can keep in touch.
Update your details
Bringing your savings together
Joining your employer's pension scheme is a great step towards taking control of your retirement planning. But it's worth thinking about what you'd like to do with your previous pension fund or any other pensions you've had in the past.
Having lots of separate pots might not be the best way of managing your retirement savings and might be costing you more than it should.
Bringing all your retirement savings into one account with Retiready is easy. And having them all in one place helps you take control.
Once your fund value reaches the service cap, your overall service charge will reduce. Take a look at your personal illustration in the document store to see details of the cap and how it works. You need to login to see it.
You should be comfortable with the investment choices that you make as you may lose features, protections, guarantees or other benefits when you transfer. If you're not sure, you should get financial advice - there may be a charge for this.
A transfer for consolidation purposes is from one capital at risk pension product to another – so the value of your investments after any consolidation can still fall as well as rise and the final value of your consolidated pension pots may be less than paid in.
Any new funds you move your money into will have their own set of risks that will be detailed in the fund information that will be available to you.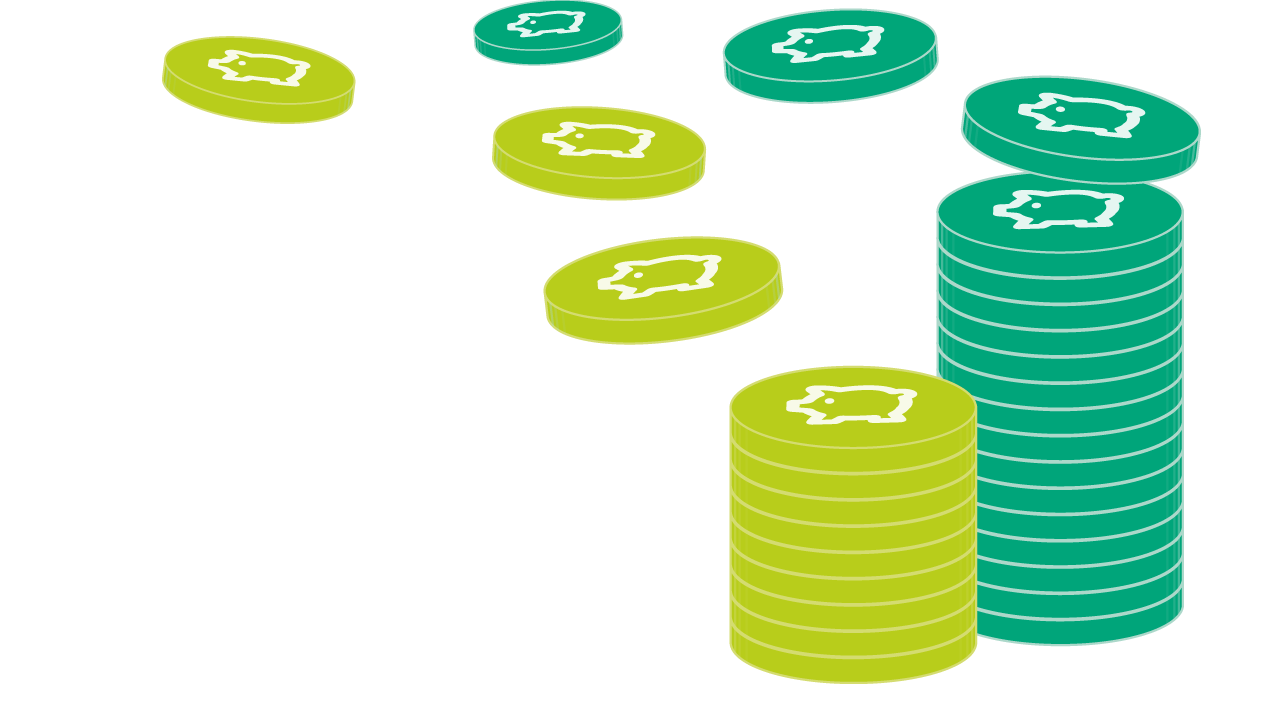 Activate your account to access our tools
We've made sure the tools you need to help keep you on track for retirement are just a tap, swipe or click away.
So, activate your account now to access our planning calculators and tools.
It's quick and easy to activate your Retiready account, you'll just need the customer ID we sent you. You can activate here or get in touch if you need a reminder.