Before you apply
Are you already registered with Retiready?
You must be at least 18 years old.
The value of an investment can fall as well as rise and isn't guaranteed. The final value of your pension pot when you come to take benefits may be less than has been paid in.
Pension tax rules can change and tax relief depends on your personal circumstances.
Inflation may impact the purchasing power of your pension unless investment performance meets or exceeds the rate of inflation.
A pension is intended as a medium to long-term investment. Your money is usually not available until you're 55 though you may be able to take income before this age if you have a protected low pension age or meet the ill-health conditions.
You should be comfortable with the investment decisions you make. If you're unsure, you should seek financial advice. There may be a charge for this.
If you want to you can transfer any other pension pots you may have into your Aegon pension
In some circumstances Aegon is able to process transfers as re-registrations. For more information see our guide. This type of transfer is processed through our Aegon Retirement Choices ('ARC') portal. Learn more here on how to get access to ARC.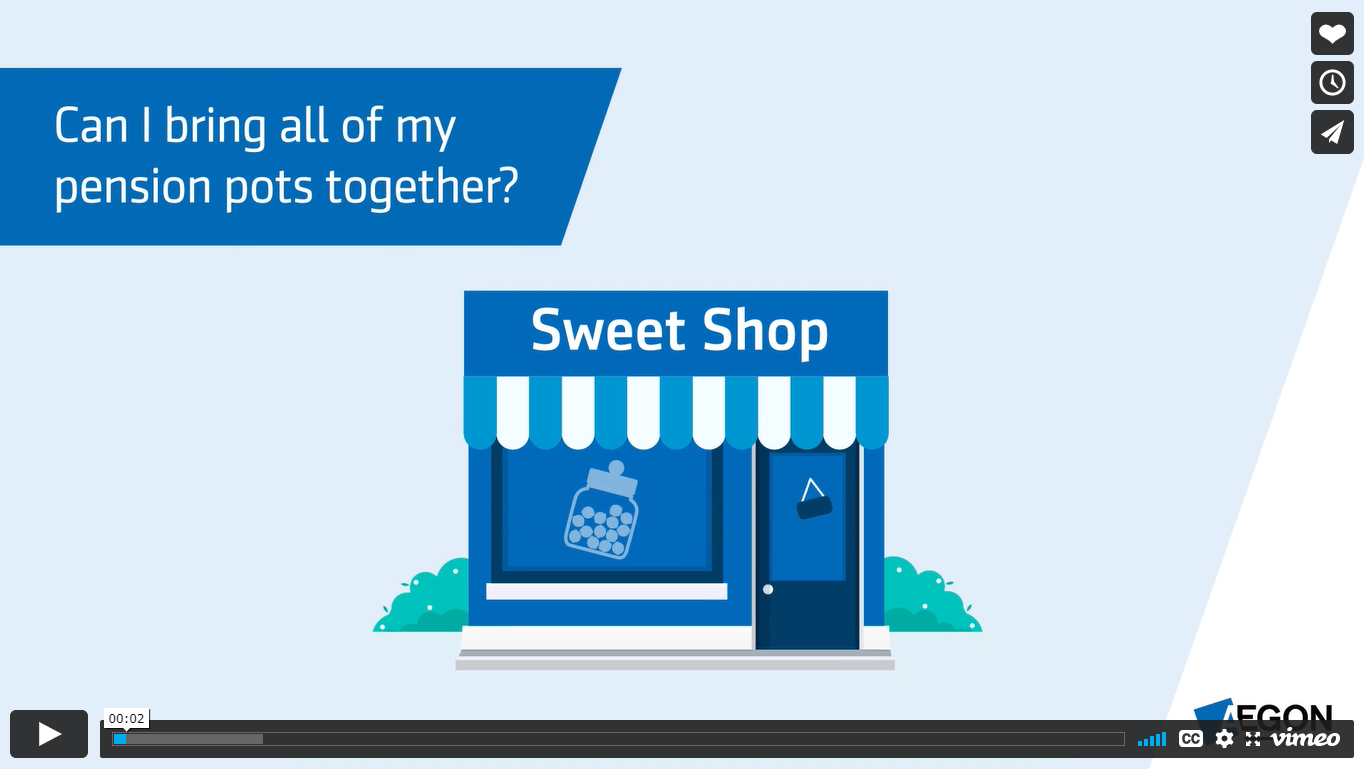 Can I bring all of my pension pots together?
There are several ways that you could make your life easier by combining your pensions into one plan. Understand the factors to consider before transferring your pensions and what to do if you've lost track of any of your pensions.